If you're as much as a raving Studio Ghibli fan as I am then you'll be pleased to know that despite Covid-19, a Studio Ghibli theme park in Japan is planned to open.
If you're looking to lose yourself in an anime based daydream, then this is probably your best bet!
The governor of Aichi prefecture (the area where the park is to be built) has announced that although some areas may be affected by the pandemic, three Ghibli areas are still on track to be completed for the theme park's opening in 2022.
What areas will be ready for the opening of the Studio Ghibli park in 2022?
At this stage, three out of five areas will be completed in time.
They are:
Youth Hill (青春の丘エリア)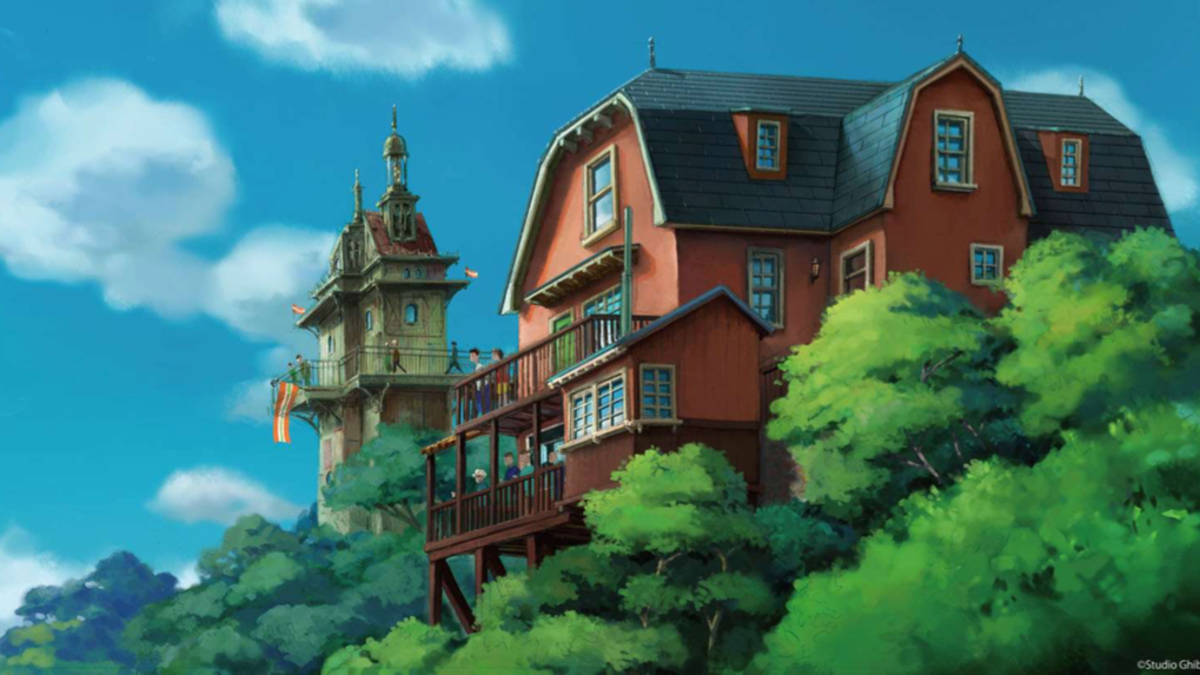 Above, you can see how the Studio Ghibli theme park designers took their inspiration from the famous Japanese anime films.
The Youth Hill is a section located to the North entrance of the Ghibli park and is modelled off Howl's Moving Castle. This area will also include a 1990's residential district and will feature The Cat Returns "Cat Bureau.", and Whisper of the Heart's antique shop.
The big Ghibli Storehouse Area (ジブリの大倉庫エリア)
This area of the theme park will be located undercover and takes the place of the old swimming pool that shut down in 2018. It is expected to include a cinema, restaurants, shops, and other exhibits (probably similar to what we've seen in the current Studio Ghibli museum).
Dondoko Forest (どんどこ森エリア)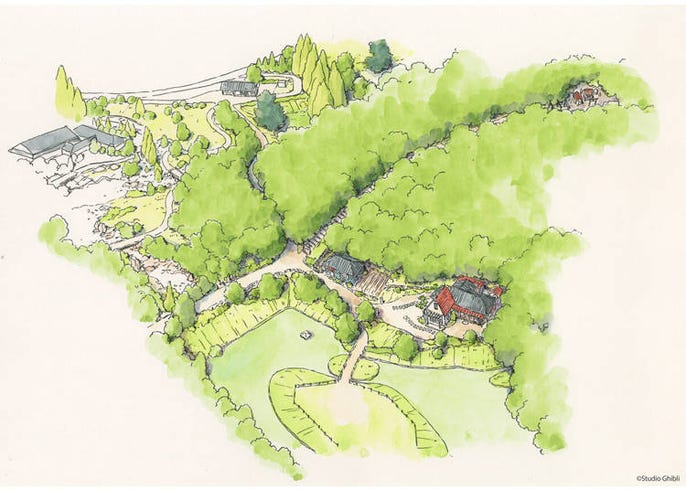 This is a secluded area located to the south that will be themed around My Neighbour Totoro.
This area of the park is named Dondoko. This was the name of the dance that Mei and Satsuki do around the planted seeds, so it ties in quite nicely!
As you can see from the picture above, the Dondoko forest area is covered with an abundance of trees. I hope more than anything that we'll get to find a few secret passages through the trees just as Mei did during the film.
Will there be a giant Totoro to find? I hope so!
Oh, and that little traditional Japanese house you can see will be a realistic portrayal of the house that featured in the movie. Complete with added Susuwatari!
How much will it cost to access the Studio Ghibli theme park?
Currently, we haven't been given an official admission fee for the Ghibli Park. The current Studio Ghibli museum in Mitaka cost ¥1,000 per person and Disney world in Tokyo costs ¥8,200. With this in mind, I would imagine you're looking at somewhere around the ¥5,000 mark but I can't be sure.
How long do I have to wait?
If everything goes well, the three areas I've mentioned above should be ready for visitors in the fall of 2022!
Can't wait that long?
You can visit the house from Totoro, for real!